Apply for your Spot in the Sales Growth Program - it's free.
Our Growth Specialists have helped businesses achieve millions of dollars in annual growth with proven content automation systems you can use to scale your business.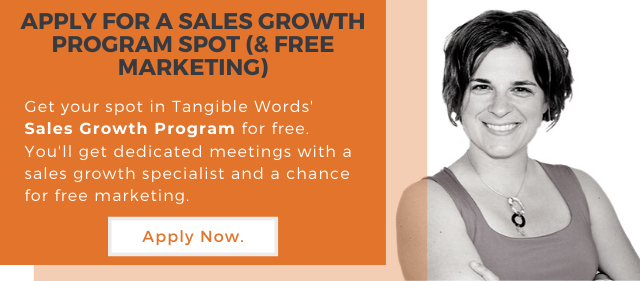 If you qualify for the Sales Growth Program, you'll come away with:
A clear strategy and direction on how to grow your revenue now
The fastest, most effective DIY ways to increase revenue
A chance to enter Tangible Words' free cross-promotion funnel to improve your digital footprint and increase awareness for your company.