How to reach your target buyers so you can sell more online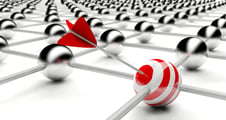 Following an Inbound and Content Marketing strategy helps you meet your buyers' needs. First, lead them to you when they need a problem solved and then they choose you when they're ready to buy.


Find out exactly what the Buyer's Journey is, plus:
Who you're marketing to online. Classify target personas.
How online content attracts attention. Identify key issues and words.
How to nurture relationships with qualified leads. Schedule your content.